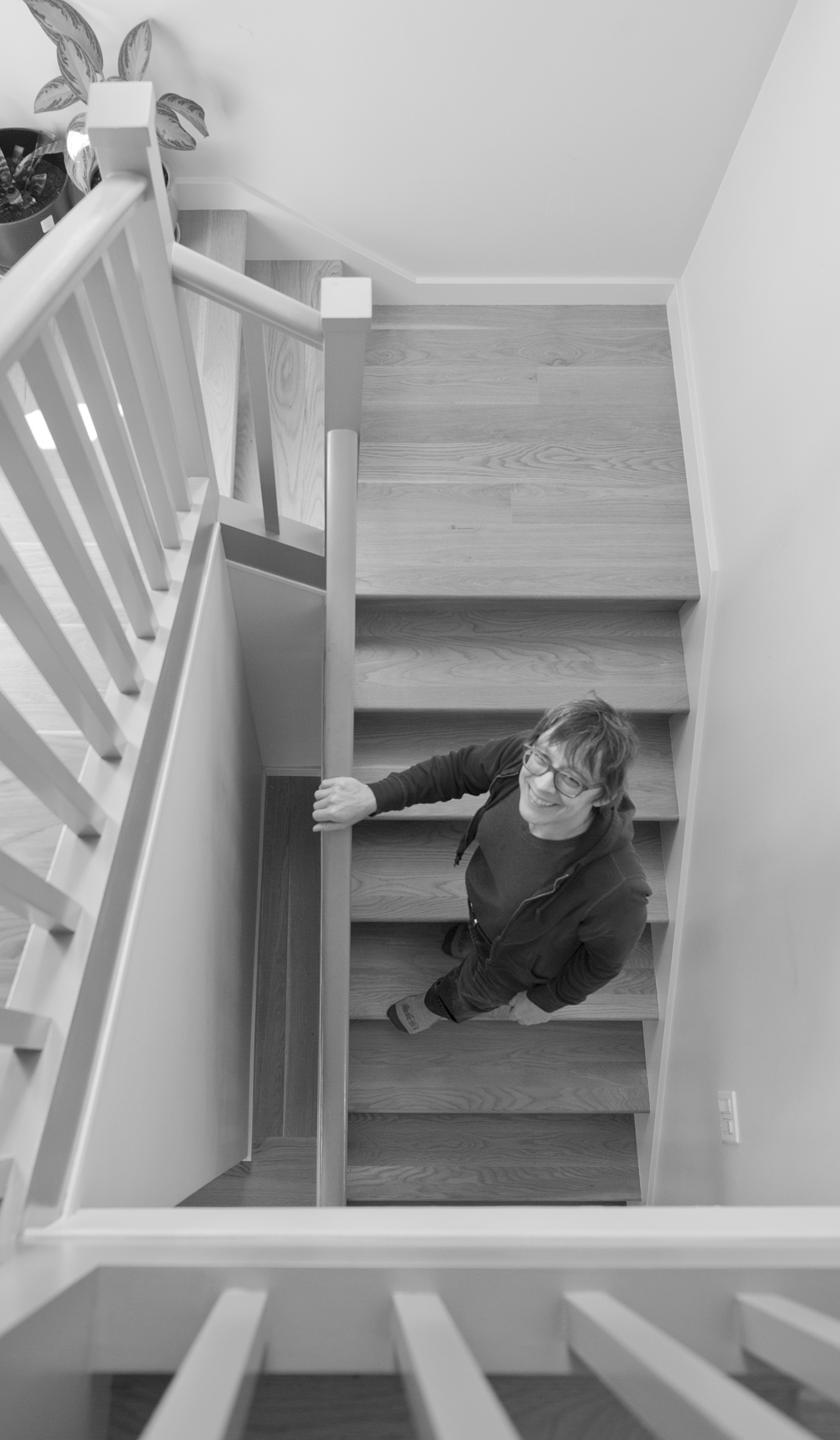 Sue has had her own architectural business since 1995, practicing in the greater bay area.
Originally from New York, she moved to the San Francisco Bay Area to attend UC Berkeley. After receiving her Bachelor of Arts in Architecture, she worked on numerous residential, commercial and institutional projects, first with Larry J. Mortimer, AIA in Oakland and then with Fong & Chan Architects in San Francisco, working on, among other projects, the Gates Computer Science Building at Stanford University.
She received her Architecture license in 1994 and soon there after, in 1995, began Oikos Architecture with Annitella Porges Kiriakou. Together they created a fabulous body of work. Beginning in 2012, as her partner began a semi-retirement, Sue took over most of the work and in 2015, with her partner's full retirement, transitioned the business to Susan L. Wootan, Architect.
Achieving clients' goals despite site and building constraints is one of Sue's specialties as well as being sensitive both to the needs of the client and the history of the building.
She approaches all aspects of a project with the same talent and enthusiasm, from field measuring to code research, from design to construction documentation. She is dependable and a problem solver, and has many successful projects and satisfied clients to attest to this. Check out Sue's portfolio to how she works with residential additions and remodels; kitchens and bathrooms; universal access; and new homes including those with environmental concepts.
Sue is a strong proponent of environmental causes as witness by the home she built in the Oakland hills complete with PV Solar and Rain Catchment.
Additionally, she is a fifth degree black belt in the Korean Traditional martial art of Kuk Sool Won and enjoys dabbling in art.
Photo of Susan by Chuck Revell